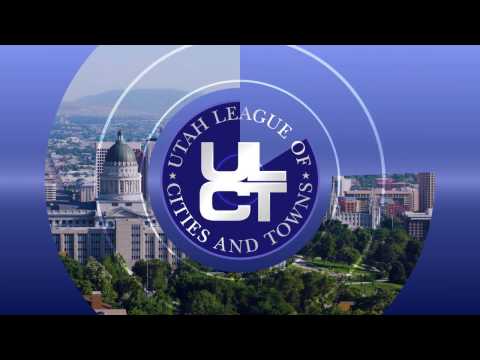 View 2 Items
BrandView
This story is sponsored by Utah League of Cities and Towns.
Click
to learn more about Utah League of Cities and Towns.
Public Enemy number one, Al Capone, didn't go to jail for murder or organized crime; he went to jail for tax evasion. While the charge is pretty serious, especially when you equate it to a former Chicago mafia boss, it's something that online shoppers may be guilty of without even realizing it.
Utah Senate President Pro Tem, Curt Bramble, points out this fact: "Evade means, there's a tax law, citizens are subject to the law and either intentionally or unintentionally they're not complying with the law and paying the taxes due." Senator Bramble reminds us that failure to pay sales tax is against the law.
Nationally, hundreds of millions of dollars have been uncollected from buyers who shop online. The senator says that in Utah, the loss is anywhere from $80 million to $350 million. Sen. Bramble says you can see evidence of that in the fact our state is continually praised for its low unemployment and successful business climate, yet, general revenue is flat. Bramble explains, "We know that citizens are buying more products, but when they buy more online rather than in bricks and mortar, and we don't collect the taxes, that puts a real strain on the budget."
Cities, which provide services like trash collection, snow removal, water and sewer, police and fire, depend on the sales tax. On average, sales tax revenue makes up around 1/3 of a city's budget. On the state level, sales taxes fund schools, health and human services, roads, public safety, and more.
Roger Tew, Interim Executive Director of the Utah League of Cities and Towns and former Utah State Tax commissioner explains, "The second biggest user of sales tax in the state of Utah are cities and towns. The largest is the state so that's why it's a big deal."
Sen. Bramble adds, "Schools, or health and human services, or corrections and public safety, roads have lost out on billions of dollars from the non-compliance of sales tax payments that citizens aren't paying the taxes that they owe over the last ten years, that's got to be well over a billion dollars in the state of Utah."
State Tax Commission Chairman John Valentine helped negotiate a deal with Amazon, which, like hundreds of other businesses, voluntarily agreed to collect taxes at the time of sale. He explains, "We are hoping that as we progress with the collection of remote sales that citizens won't have to keep track of use tax and pay that on their income tax return. Instead, it will be collected by the vendors. What it means to our local communities is that more of the tax that was otherwise not being paid will now come back to the local communities."
In turn, the state is offering a vendor discount to cover administrative costs in collecting and remitting the tax. Chmn. Valentine says the state offers the same discount many local brick and mortar stores as well as to other online companies doing business in Utah. Chmn. Valentine explains, "We have had numerous discussions since I've been commissioner over how to make this easy for taxpayers, easy for the vendor, and yet [assure] we collect the right tax."
Senator Bramble is also working to streamline the process. In fact, he has worked for 17 years to create a national standard for online sales tax collection. He's got strong backing from organizations including the National Conference of State Legislators, National Governors Association, National Association of Counties and U.S. Chamber of Commerce.
Until the U.S. congress enacts more specific legislation on the collection of online sales tax, Sen. Bramble says it's up to individual states and he's ready to pass legislation this session requiring out-of-state businesses with a defined economic presence in the state to collect and remit sales taxes to the state. Sen. Bramble says, "We want to close that loophole and have all citizens treated the same, to have all businesses treated the same." He says it'll make the process much easier for consumers and probably better than the alternatives.
Read more from the Utah League of Cities and Towns on DeseretNews.com or visit their website at ulct.org.