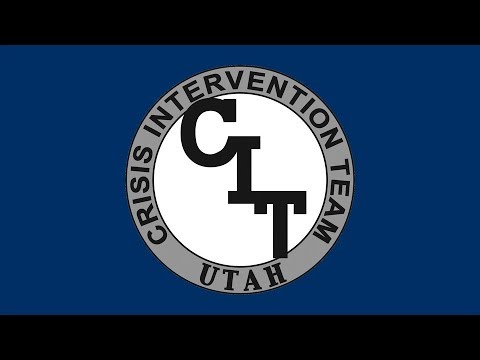 View 6 Items

BrandView
This story is sponsored by Utah League of Cities and Towns.
Click
to learn more about Utah League of Cities and Towns.
There's no question that law enforcement officers are increasingly responding to people with mental illnesses who are in crisis. These calls for service are often time-consuming and difficult to resolve—and, on relatively rare occasions, they result in tragic injuries or deaths.
"This has been a crisis in our community and throughout our country, that officers are being put in intense situations," said Police Chief Wade Carpenter of Park City, Utah. "How they respond makes all the difference in the world."
Ron Bruno, the Director at CIT (Crisis Intervention Team) Utah, notes that law enforcement officers need to be equipped to handle many different types of emotionally charged situations. "Every day officers deal with emotionally charged individuals—from those with substance abuse issues to people with serious and persistent mental illness to individuals with intellectual disabilities."
"It may just be a business owner who's concerned of someone just walking up and down in front of their business speaking to themselves. Of course, the business owner's concerned because it's driving business away. So, the challenge of equipping police officers, deputy sheriffs, state troopers, and law enforcement officers generally, to deal with mental illness is certainly an increasing problem," said Ken Wallentine. And he should know. Wallentine has an extensive law enforcement background and currently serves as Training Program Director at the Utah Attorney General's Office where he oversees all law enforcement training programs.
To help law enforcement officers deal with emotionally charged situations, including scenarios involving people with mental illness, the Attorney General's office has partnered with CIT Utah to provide Utah law enforcement officers with Street Smart De-escalation Training enhanced with practical scenario learning experiences in the Attorney General's VirTra virtual reality center. Wallentine explains, "We provide classroom training here in our training center and then introduce the students into scenario-based learning in a virtual reality environment. We're using an advanced virtual reality simulator in a way that, as far as we're aware, no else in the entire country is doing. The students learn de-escalation and then, in very realistic scenarios, they get to practice de-escalation techniques that they just learned at the speed of life."
"It's very intense training," said Carpenter, who along with some of his Park City officers attended the training. "They put you through evolving scenarios and they're very realistic. I've been a police officer for over 29 years and a police chief for over 20 years and so during that time I've obviously seen a lot of different things happen and I can tell you the virtual reality center is very realistic. I mean, you are surrounded by the sounds of the conflict, you can even feel the vibration. It makes it real in a way that when you get back out in the world and get in a similar situation, you have the ability to remain calm and deal with the conflict."
"The goal is to teach the officers to be able to make decisions and to engage in crisis communication in a pressurized situation, under stress, where they are very time compressed, but the consequences for screwing up aren't the same as on the street," said Wallentine.
Bruno, who helps run the training, adds, "The scenarios we're utilizing in the live scenario portion of the training are situations that are seen by law enforcement officers regardless of the size of jurisdiction. These are issues that are common throughout the entire spectrum, from small rural agencies to big city forces."
"Our most recent training on June 1 included officers from Park City, Heber, Saratoga Springs, LaVerkin, Bountiful, Centerville, the Unified Police Department, and several sheriff's offices—so we had representation from all across the state," said Wallentine.
"Our goal is to train every single law enforcement officer in the state of Utah with the exact same de-escalation skills," said Bruno, "so if they go out on a situation where it is emotionally charged, regardless of whether it is behavioral health issues, substance use issues, or any type of disorders, the officers would be able to equally de-escalate the situation. And then call in the expert of the mental health system to find a more permanent resolution."
Carpenter spoke of the importance of the training, "Obviously the goal locally and nationally is to reduce the loss of life. Any time we can train our officers to be better prepared or give them more tools to handle these situations that are always evolving, we're certainly in a better position."
"I think the community has greater regard for their police officers when they realize that we're really there to do what we've been saying all along—to protect and to serve, as people need to be served," said Wallentine. "We're here to police the entire community, including the mentally ill, in the way they need to be, want to be, and are willing to be policed."
Read more from the Utah League of Cities and Towns on DeseretNews.com or visit their website at ulct.org.