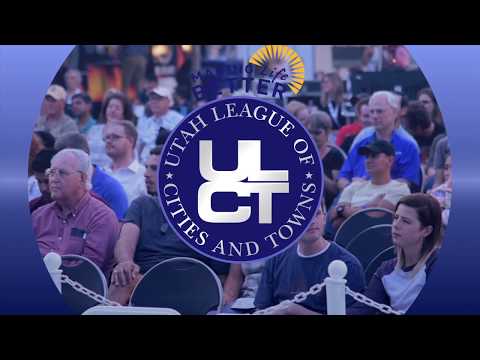 View 6 Items

BrandView
This story is sponsored by Utah League of Cities and Towns.
Click
to learn more about Utah League of Cities and Towns.
The Salt Lake City Jazz Festival was held the last weekend in July, bringing to Utah's capital city two incredible nights of live music and dance, plus food and fun for the entire family. The festival began 16 years ago when then Salt Lake City Mayor, Rocky Anderson, met up with jazz musician and founder of the Park City Jazz Festival, Jerry Floor.
"Back in 2001, when Rocky and I started the Salt Lake City Jazz Festival, I explained to him that all cities don't have jazz festivals, just the best cities have them," said Floor. "The cities that have ballet, opera, and a symphony orchestra have jazz festivals."
Current Salt Lake City Mayor Jackie Biskupski agrees that the jazz festival contributes to the vitality of the city. "This is a community that loves the arts, that participates in the arts, and that is active in the arts," Biskupski said "We want to make sure we're celebrating the arts in ways that world can see all that we have to offer."
"It's important to note that most cities that have successful jazz festivals don't make a profit on the festival," Floor explained. "But these cities know how to put on a great event that's supported by local and national companies that want to see music education become an important part of the community."
When asked what children should study, the Greek Philosopher Plato answered, "I would teach children music, physics, and philosophy, but most importantly music, for in the patterns of music and all arts are the keys to learning."
Floor agrees with Plato's sentiment wholeheartedly. "Not only is it important for children to get an understanding of the history of America's music and how it has affected our society, but study after study shows that learning about music raises a child's IQ," he said. "Studying music also helps children become better three dimensional thinkers, perform better at math, and provides them with a greater ability to create and express themselves."
With the budgets of cities often strained, funding for the arts can sometimes take a backseat. But those involved in artistic pursuits argue that defunding the arts is short-sided and counterproductive. The arts have a unique ability to engage and inspire us as a society and foster creativity, while helping to build bridges between cultures and ages. Cities with a strong commitment to the arts gain other benefits as well.
"I'm a very big supporter of the arts," said Mayor Biskupski. "We have to understand the significant role the arts play in our economy as we grow as a city and bring new partners into the community. A big piece of growing and attracting new businesses centers on showing what we have to offer for the arts. And Salt Lake City has so much to offer!"
Over the past 16 years, the Salt Lake City Jazz Festival has seen its share of ups and downs, incredible performances, temperamental weather, political challenges, and venue changes. But through it all, the supporters, volunteers, and sponsors of the festival have help to create one of the finest and most respected music festivals in the country. This year, the festival featured tributes to some of the greats, like Ella Fitzgerald, Frank Sinatra, and Benny Goodman, along with plenty of original jazz music from some of the most talented musicians in the world.
"The biggest thrill out of putting on the Jazz Festival," said Floor, "is when somebody comes up and says, 'Wow! I had no idea that jazz was so great. I hadn't listened to it.' You have to listen to jazz. It's America's music. It's the only original gift the United States ever made to the arts."
"I'm very grateful to our community for the way we show up to support the arts," Biskupski said. "Hopefully we'll see Salt Lake City continue to grow in a way that the arts are exemplified, magnified, and truly celebrated in the way they should be. "
Read more from the Utah League of Cities and Towns on DeseretNews.com or visit their website at ulct.org.